team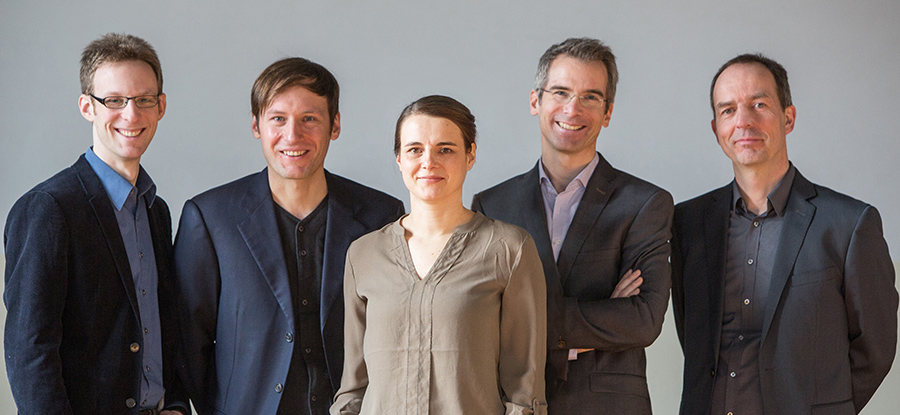 Martin Kistner
3. April 2015
Martin Kistner
With his keen perception and lots of creative ideas Martin Kistner supports the b-sharp team ever since he came to us as an intern back in 2008. After receiving his Tonmeister Degree at the Universität der Künste/ Berlin in 2010 he immediately became a full time staff member. In addition to producing and engineering projects in our studio in Berlin or on location around the globe, he has become an expert editor and is the brain behind our complex re-mastering projects.
---
Matthias Erb
3. April 2015
Matthias Erb
Matthias completed his Tonmeister studies at the Universität der Künste Berlin in 2012. He went on to work as a free-lancer for Dradio and Bregenzer Festspiele to name but a few. A main focus of his work is on contemporary music, where he maintains a steady relationship with composers (Sarah Nemtsov) and Ensembles such as Ensemble Adapter and Ensemble Mosaik. As a Sound Designer, Matthias is also an active member of the Serenus Zeitblom Oktett.
 
Matthias is a guest lecturer for "Digital Media Arts" at the Shanghai Conservatory of Music. 
---
Christiane Werther
3. April 2015
Christiane Werther
Christiane studied musicology and cultural management and brings a vast experience from all areas of the classical music business to b-sharp. Most recently she was on staff at Sony Classical International. As our studio manager she keeps an eye on all organizational matters and ensures a smooth operation. 
---
Philipp Nedel
3. April 2015
Philipp Nedel
Philipp Nedel is the founder of b-sharp. He studied Tonmeister at the Hochschule der Künste in Berlin and at the Conservatoire National Superieur in Paris. As part of an internationally operating recording team he started an almost 10 year long freelancing relationship with Teldec Classics in Berlin. His long term involvement with the Chicago Symphony Orchestra and the New York Philharmonic was the springboard for relocating to the US, when he took a position as producer/ engineer with Soundmirror in Boston in 2000. Almost 5 years later he returned to Berlin with his family. At b-sharp he is the managing director and works as a producer/ engineer with internationally renowned artists and orchestras. The vitalizing mixture of passion and experience, the fine grasp of what makes a recording a great recording coupled with the joy of making "it" happen, distinguishes him as well as his handpicked team.
---
Hansjörg Seiler
3. April 2015
Hansjörg Seiler
Hansjörg Seiler came to b-sharp as a freelancer in 2005. At Deutschlandradio he is frequently in charge of engineering classical music productions and live recordings. At b-sharp we also value his good humor and extensive experience in audio post production.
---